Benefits from using Au Viet Company's security services
Au Viet Trading and Security Service Co., Ltd has the honor of providing you with the benefits below: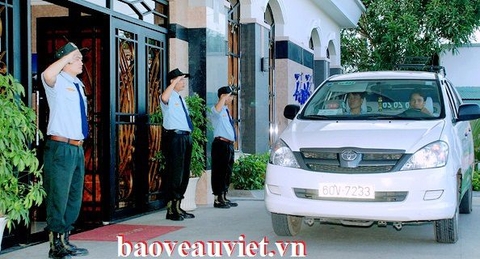 1. Administrative benefits
When you employ our services, your Administration – HR Division will be reduced and simplified because you will not employ more managerial, security and other relevant staff.
The Administration – HR Division, instead of wasting a lot of time for keeping security and disciplinary rules, should concentrate on other tasks that are more important.
Guard recruitment, training, arrangement, inspection and supervision are directly carried out by Au Viet Company.
Any guard will be replaced or transferred immediately if required by customers without any legal binding.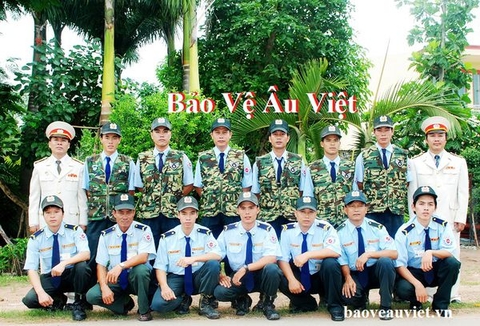 Guard team of Au Viet Company is willing to maintain security and conduct the protocols free for welcoming delegations and guests at conferences, meetings, anniversaries, opening and inauguration ceremonies, sport games, music and fashion shows and entertainment and amusement events to leave deep impression on the guests. Our guard team is responsible for welcoming, protecting and guiding guests to visit and find out the organizer in order to contribute to the success of the events.
Any problem or risk arising unexpectedly such as fighting, disturbance, disorder, fire, explosion or any other action that may affect daily activities will be handled by the rapid response team of Au Viet Company.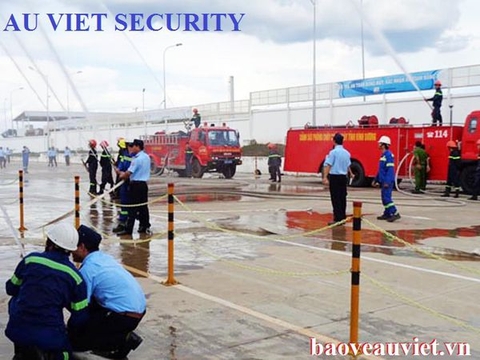 2. Financial benefits:
When you employ our services, you will receive the financial benefits below:
Saving part of your budget for salary, allowances and other expenses payable by the employer on behalf of the employees such as social, health and unemployment insurance.
Saving expenses for working overtime, working extra shifts, working on holidays and New Year days, pay rise, seniority allowance, holiday and New Year bonus and other relevant management costs.
Minimizing expenses for social welfare, severance and unemployment allowance of guards.
Reducing charges for uniform, security devices, supporting tools and stationery.
Preventing asset risks possibly caused by people and diminishing compensation for damages due to fault of guards
Security companies in Binh Duong - Au Viet Security