NPC Vina to organize the inauguration ceremony of Binh Duong factory
au viet security information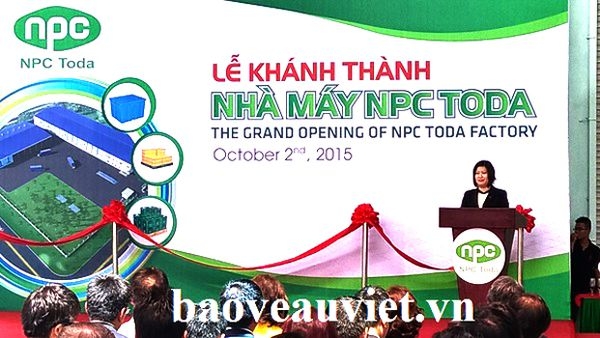 On 2 October 2015, NPC Vina Co., Ltd, situated in HCM City, organized the inauguration ceremony of Binh Duong factory in Vietnam-Singapore Industrial Park II (VSIP II), Binh Duong Province. The ceremony welcomed Chairman of National Plastic Co., Ltd (NPC) in Korea, representative of Management Board of VSIP, Mr. Jason Park who is in charge of global operations of NPC, and all partners, customers and employees of the factory.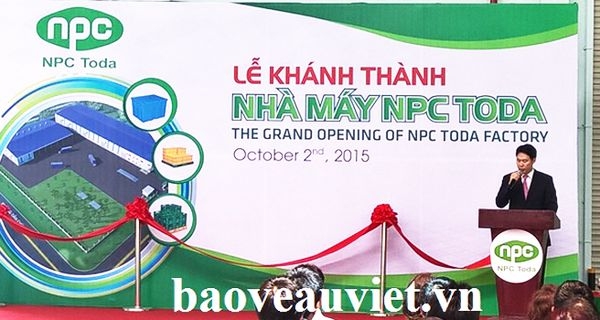 In 2015, Toda Industries and NPC, the leading company specializing in industrial plastic products in Korea, established NPC Vina Co., Ltd. Now NPC is providing industrial plastic products for global supply chains of multinational companies. Vietnam is the next business destination of NPC following Singapore, Thailand, Malaysia and Myanmar. Toda Industries is a Japanese company with 75% of capital owned by Vietnamese shareholders and its plastic factory is located in My Phuoc III Industrial Park, Binh Duong Province. NPC was founded in 1965 in Busan, Korea.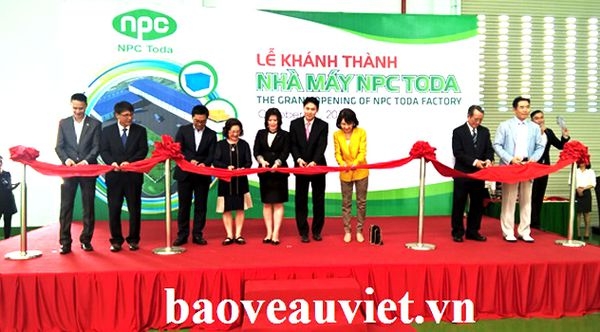 NPC has been set up and developed for over 50 years. With its motto "providing best products for customer satisfaction", NPC constantly improves its technologies and products to leave a strong impression on customers. All NPC's products meet most of customer requirements, so NPC becomes the top industrial plastic supplier. NPC Vina Co., Ltd has representative offices in HCM City and Binh Duong Province and has an energy-saving Hybrid factory in VSIP II, Binh Duong Province. This factory offers hundreds of products each year to FDI companies in Vietnam and other ASEAN nations.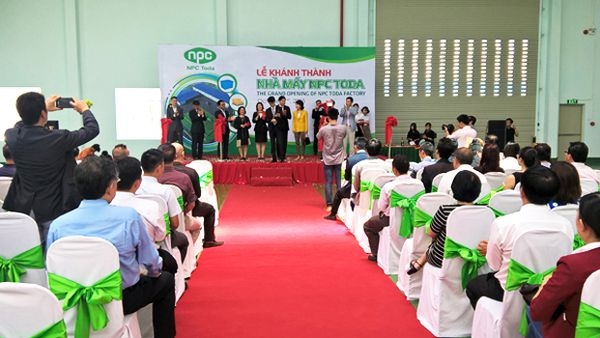 According to Mr. Jason Park, NPC is holding a big market share of plastic pallets for logistics in Korea. NPC realizes significant potential in Vietnam market because Vietnam logistics is fast growing and Vietnam has signed free trade agreements like Trans-Pacific Partnership Agreement (TPP). The factory has investment capital of USD 30 million and it's scheduled to run in July 2015. During the initial period, the factory is expected to reach annual capacity of 288,000 pallets, 720,000 boxes and 1,800 tons of recycled plastics. The operation of NPC Vina Co., Ltd contributes to providing industrial plastic products throughout the country and exporting them to ASEAN nations.
Personnel Division, Au Viet Company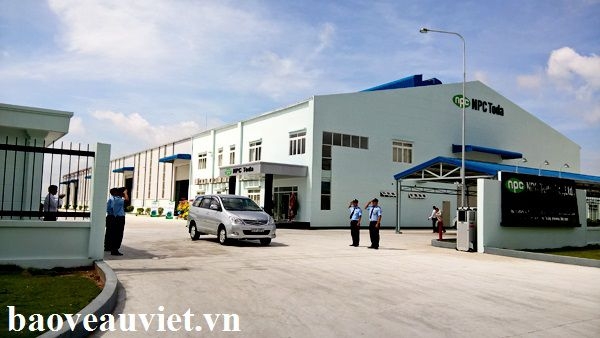 Relate Blog