Columbia Asia Binh Duong International Hospital – a medical examination and treatment destination for foreign experts and local people
au viet security information
Columbia Asia Binh Duong International Hospital, situated in Thuan Giao, Thuan An, Binh Duong Province, is the 22nd hospital of Columbia Asia Group in Asia and the 2nd hospital in Vietnam after Columbia Asia Gia Dinh International Hospital and Columbia Asia Saigon International Clinic in HCM City.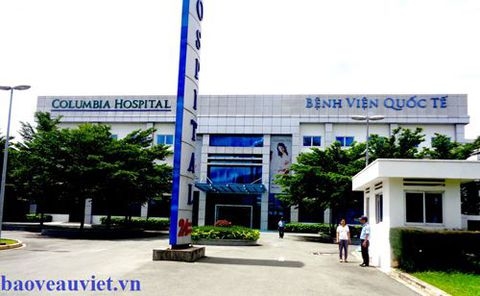 The hospital is wholly invested by Columbia Asia Group, U.S.A and provides medical services with modern technology, advanced medical management and global healthcare. Material facilities are very convenient and friendly with patients and their relatives. The hospital has been invested and operated since 2012 and is able to offer 100 beds to optimize management, improve treatment effectiveness and healthcare quality as well as enhance bed utilization efficiency based on the motto "early diagnosis, early treatment and early discharge". Therefore, patients save their time and hospital fees.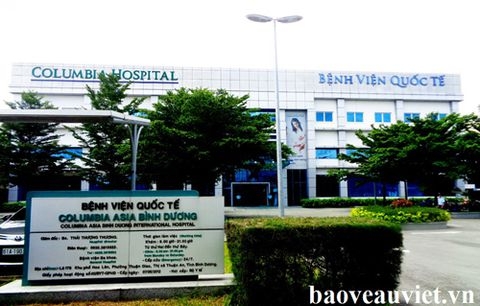 The hospital has more than 200 physicians and medical staff and full of specialties like a general hospital: emergency 24/24, surgery, internal medicine, obstetrics, pediatrics, ophthalmology, otorhinolaryngology, odonto-stomatology, dermatology, traumatology and orthopaedics, neurology and psychiatry, physiotherapy and so on. In addition, the hospital cooperates with such large hospitals as HCM City University Medical Center and Binh Dan Hospital in physician dispatch. Moreover, the hospital has been paying much attention to painless and non-invasive endoscopy.
Columbia Asia Binh Duong International Hospital has been a reliable destination for foreign experts working and living in Binh Duong Province and southeastern region instead of returning to their countries for healthcare, surgery or treatment. Many local people, families and businesses feel satisfied when they come here.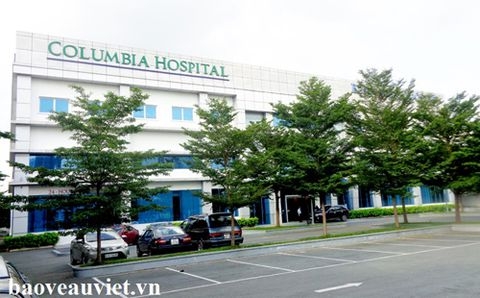 All material facilities are very convenient and friendly with patients and their relatives while security is well-maintained. The hospital always aims to provide effective medical services at reasonable price in a clean environment and focuses on thoughtful care and treatment of the experienced physicians and nursing staff.
Luu Thi Tinh, Personnel Division, Au Viet Company
Relate Blog