Professional security training
Services
Professional security training of Au Viet Security Company aims at customers employing internal guards (self-recruitment) to finish their jobs well.
Many security companies have been set up, but not qualified or eligible for security training pursuant to new regulations enacted by the Government and Ministry of Public Security. Thus, they must cooperate with public security schools or other security companies to train their guards.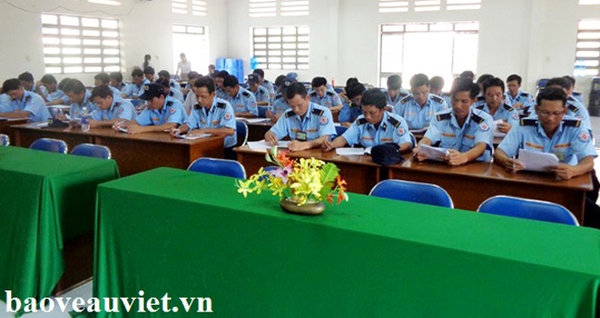 Security training center (security vocational school) of Au Viet Security Company has been licensed for professional security training and its curriculum have been verified by the Police Department of Administrative Management on Social Order, Ministry of Public Security. Au Viet Security Company also has been licensed by the Binh Duong Department of Labor, War Invalids and Social Affairs for establishing a professional security training center (vocational school).
The security training curriculum of Au Viet Security are subject to international civil security materials and actual conditions of businesses. The Ministry of Public Security will hold the final exam and award certificates to the qualified trainees upon completing the training course.
1. Corporate regulations and professional ethics
2. Instructions
3. Security-related laws
4. Political theory
5. Functions, tasks and rights of guard team
6. Patrolling and protecting the target
7. Interpersonal skills
8. Operations for strike, riot and fighting prevention
9. Fire prevention skills
10. Document preparation skills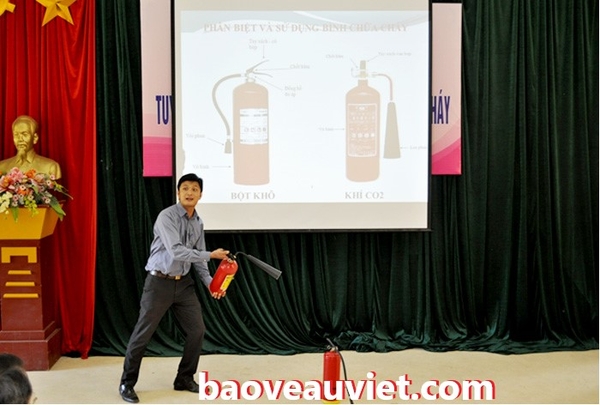 11. Scene protection
12. First aid
13. Security for factories and companies
14. Security for construction works
15. Security for buildings, offices and hotels
16. Security for bookstores and supermarkets
17. Security for restaurants, bars and dance halls
18. Security for tourist areas, festivals and sporting event halls
19. Features, interests and using methods of supporting tools
Test (subjective and objective)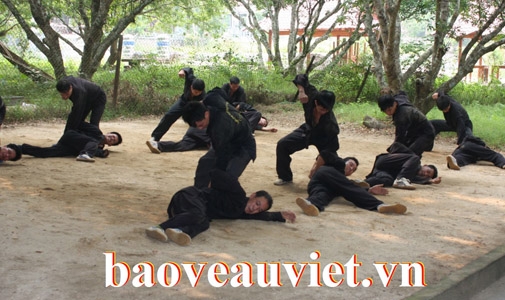 II. Secondary security training: including 19 topics of primary security training and the following:
1. Command and target control
2. Reporting skills
3. Advanced laws
4. Investigation, verification and situation assessment at the target
5. Thief prevention and investigation
6. Movable target protection (transport escort)
7. Security for VIPs
8. Martial arts for self-defence and resistance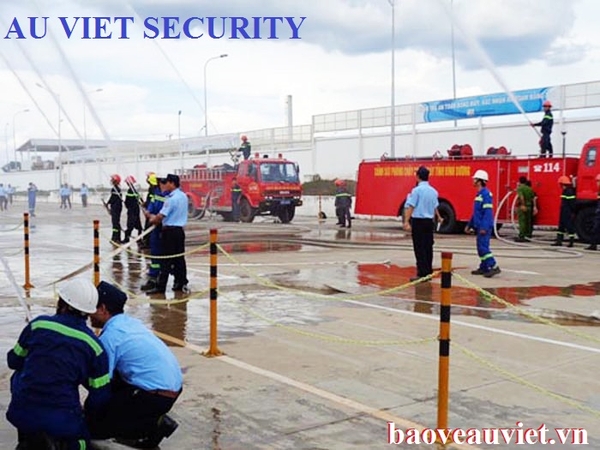 Relate Blog