OPEN LETTER
Au Viet Company kindly wishes you good health, happiness and prosperity. The following is the overview of Au Viet Company that provides you with best choice for your demand and cooperation opportunities with us.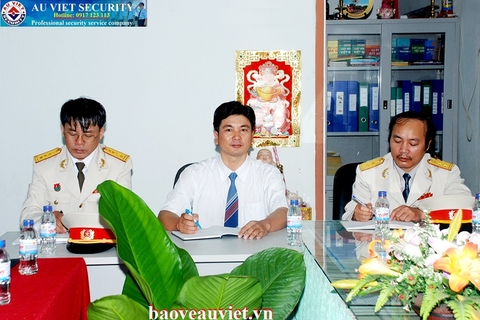 History of establishment and development
In the context of globalization, Vietnam has deepening into the international economy. Many firms and businesses in the world have come to Vietnam for investing in their business and production activities.
The businesses and entrepreneurs, during their operations, are always aware of the safety of health, life, assets, machines and equipment and goods as well as corporate security as per the laws. Consequently, Au Viet Trading and Security Service Co., Ltd was established on 1 March 2007. Pursuant to the laws of Vietnam, security is conditional business field. Au Viet Company was awarded with the certificate of eligibility for operating professional security and training services by the Ministry of Public Security
Owning to extensive experience in offering security services and training courses to both local and foreign clients, we believe that we will have your trust and satisfaction from our services.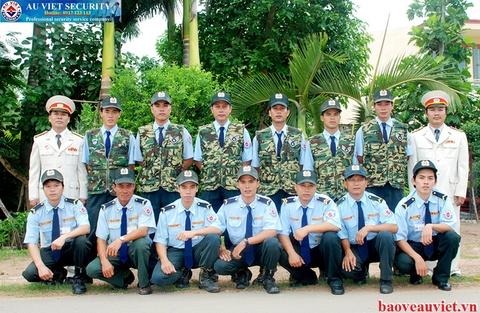 PERSONNEL AND TRAINING
Au Viet Company is assisted by managers and executives who have undergone training courses at the People's Police Academy and Military Technical Academy and experienced in civil security, fire prevention and security devices. These officers are very young, enthusiastic, self-motivated, creative, courteous and considerate. Au Viet Company, with its expert serving style, has proved one of the leading security companies fulfilling your needs and expectations.
Our guards have been screened and trained by experienced specialists in accordance with the international civil security training materials and curriculum for security skills verified and approved by the Ministry of Public Security and in connection with actual conditions of your company.
Rapid response team of Au Viet Company is equipped with modern equipment and tools to regularly patrol and inspect the guards' compliance with security tasks and maintain the security at the targets. This team is able to support, respond and prevent immediately any problems or risks arising beyond your expectations such as strike, sluggishness, fighting, disturbance, fire, explosion or other actions that may affect your business and production activities and safety.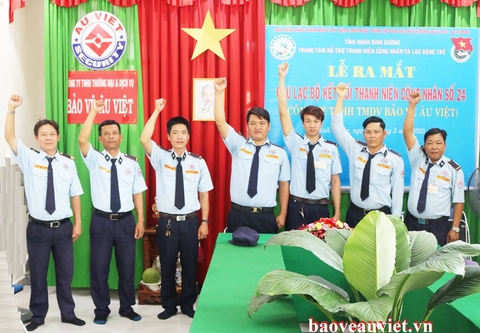 Motto and orientation
In the context of globalization, Vietnam has been joining the international economy and Au Viet Company bravely penetrates into market with its capacity and devotion. Service quality, client's safety and trust are the top priorities of Au Viet Company. We always observe the following motto: "YOUR SAFETY IS OUR RESPONSIBILITY".
We will guarantee the safety for you, satisfy your demands and provide you with perfect services at reasonable and competitive price.
We are committed to:
Keeping the safety of people, goods and assets.
Maintaining client's satisfaction and loyalty and attachment to clients.
Ensuring prestige and professional liability.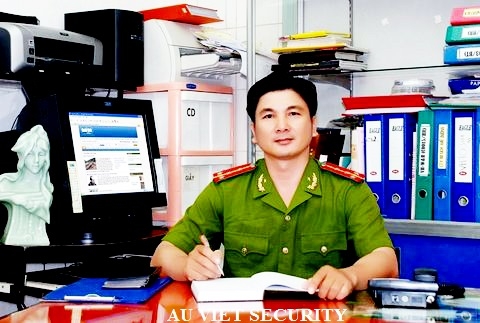 General Director of Au Viet Security Service Co., Ltd
Nguyen Xuan Van, Bachelor of Law, People's Police Academy
Former investigator of the Investigation Police Department