Security for construction works
Services
A construction work is one of the most complicated targets due to its nature and characteristics.
The Management Board of the construction organization and the Employer often work at the office far from the target and they are infrequently present at such target. Meanwhile, the Management Board mainly consists of engineers, technicians and supervisors.
A construction work is basically executed by subcontractors of various packages and items, so it's very difficult to oversee materials and workers.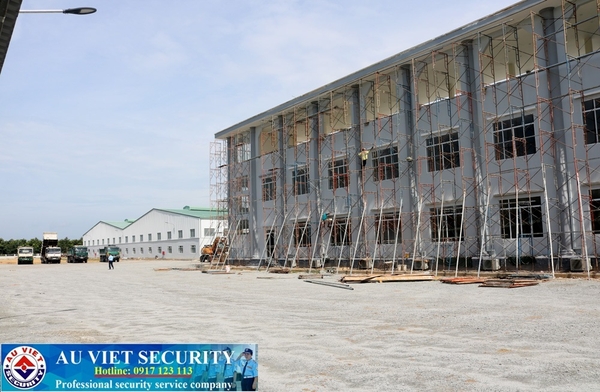 Workers are unskilled labor who do seasonal jobs and receive weekly wages. Number of workers are not fixed and their positions and accommodations are not stable. The unskilled workers of a construction work have higher income and do heavier jobs than those of other industries. They rest in provisional places, even at the job site, so they usually drink beer or wine, leading to fighting, disturbance, gambling or thief.
When a construction work is under operation, fencing wall, lighting system, facilities and security are not satisfied. All machinery, equipment and materials are arranged everywhere while the stores are insecure. Therefore, such assets attract malefactors.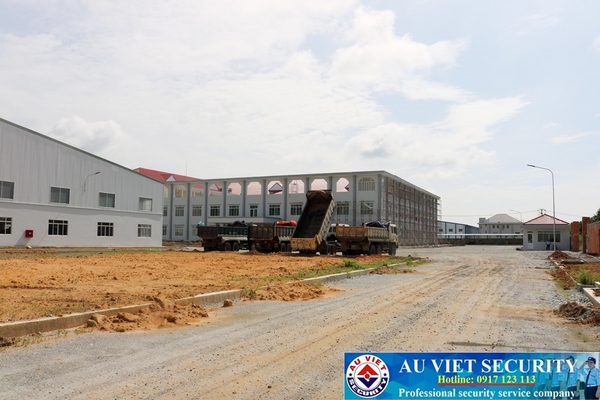 From the characteristics of the construction works, Au Viet Security Company supplies this service to supervise all employees and ensure they follow site regulations and labor disciplines. Our guards will coordinate with labor safety staff in checking and monitoring the compliance with those site regulations and labor disciplines (protective helmet and clothes, safety shoes, etc).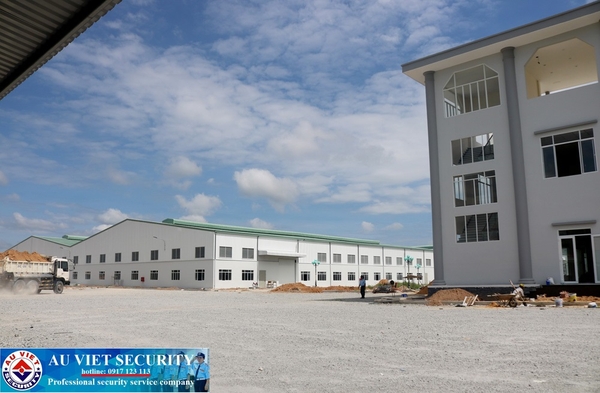 Inspecting, overseeing and completing the procedures for registering machinery, equipment and assets brought to the site or used for temporary storage and re-delivery; controlling and guiding goods and material vehicles to come to and from the site.
Frequently patrolling and preventing any breach of the site regulations or any person from stealing or colluding with insiders to bring assets from the site.
By using this service, you will be provided with good security environment to reach the proposed construction schedule.
Security companies in Binh Duong - Au Viet Security
Relate Blog