Security for bars and dance halls
Services
Bars and dance halls are amusement destinations or clubs for most of young people and they are often operated at night and the weekends. Such places are characterized by noisy music live performed by music bands. A dance hall may be an independent place or part of restaurant, hotel and condo complex while a bar relates to these services. In general, dance halls are often soundproofed from the outside to prevent noise at night and influence on community activities.
In addition to the demand for proper entertainment, bars and dance halls are good for malefactors to do illegal acts and cause social problems. Bars and dance halls are the fascinating sites for teenagers of different ages who are interested in gathering, showiness, strong colors, mixing with the crowd, up-to-date pleasures or doing unusual acts. Those teenagers think that this is the right way to prove themselves and draw others' attention.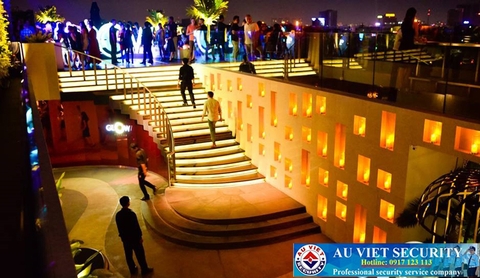 Security at bars and dance halls are very complicated. Some malefactors or criminals or offenders of social problems take advantage of gathering to cause disturbance or fighting or protection racket at sensitive places. This results in serious impact on security in general and the activities of bars and dance halls in particular.
This service provides the best security measure for bars and dance halls and their customers. Thanks to many years of experience in screening and training the guards in self-defence and resistance skills and in using supporting tools without hesitating to face impacts, we're willing to satisfy your needs when you use this service. Our guards are required to constantly patrol and control at the target to grasp the situation and prevent any persons from stealing or snatching the assets of the clients. The guards must show respect and courteousness towards the clients and cleverness against all actions of malefactors.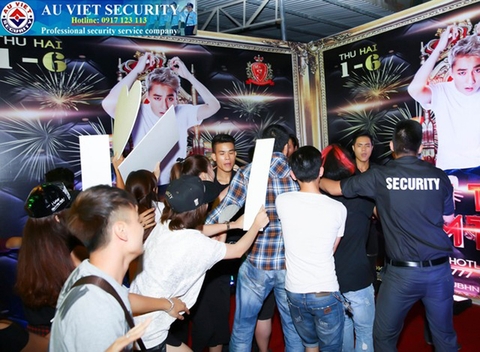 The presence of the guards for bars and dance halls brings high security for people to participate in entertainment activities and prevents perturbative and extreme acts that influence the activities of bars and dance halls.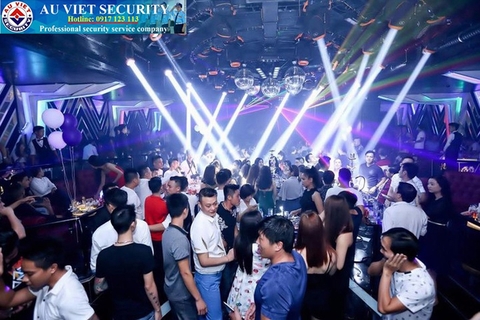 Security companies in Binh Duong - Au Viet Security
Relate Blog