Security for schools and foreign language centers
Services
Main subject of a school is students. This environment helps them acquire good knowledge and education to form their personalities. Consequently, school management board and parents desire the school must be safe for all the students.
Nowadays, the economy is growing while education socialization is impulsed powerfully. Schools are built spaciously and nicely and equipped with full of modern and valuable teaching aids. Thus, the schools are one of the preys for thieves and the students may be kidnapped.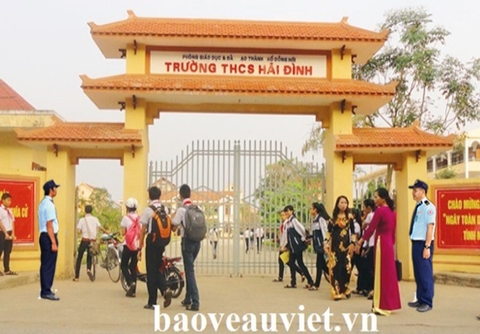 Some students of high schools and vocational schools, due to bad impacts of movie, game, love or other social issues, tend to do illegal acts such as fighting, disturbance, revenge or stealing resulting in bad influence on study environment.
Beside teaching, school management board and teachers cannot shoulder the above tasks, especially keeping the security. This service requires professional guards who are responsible for maintaining the safety of teachers, students and teaching aids as well as relieving the parents' mind
Our guards for schools and foreign language centers are liable for providing the students with instructions for how to come to and from the schools safely; guiding the parents to take and pick their children up quickly; preventing and protecting the students from any fighting, thief, snatch or appropriation of their money and vehicles.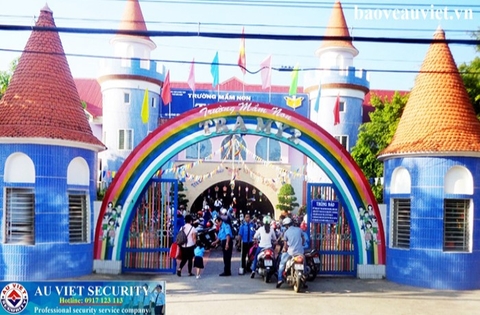 We commit that this service will bring a good teaching and study environment with high security to the schools.
Security companies in Binh Duong - Au Viet Securit
Relate Blog