Security for construction works
A construction work is one of the most complicated targets due to its nature and characteristics. The Management Board of the construction organization and the Employer often work at the office far from the target and they are infrequently present at such target. Meanwhile, the Management Board essentially consists of engineers, technicians and supervisors.
A construction work is basically executed by prime contractor and subcontractors of various packages and items who work at the same time without defining construction boundaries. Fence wall, lighting system and facilities for workers and security for the construction work are improper. Machines, equipment and materials of the contractor are not stored in the proposed storage. Some construction works have temporary storages, so these assets are the prey for malefactors.
Workers are unskilled, do seasonal jobs and receive weekly wages. Number of workers are not fixed and their accommodations are unstable. The unskilled workers of a construction work have higher income and do heavier jobs than those of other industries. They rest in provisional places, even at the job site, so they usually drink beer or alcohol that results in fighting, disturbance, gambling or thief.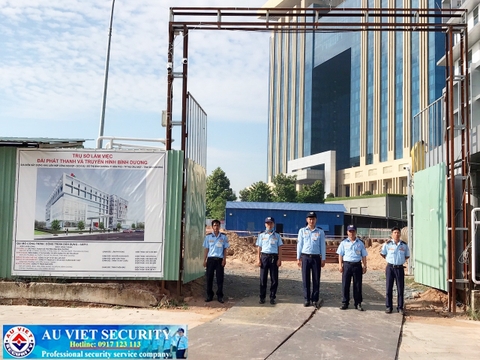 From the characteristics of the construction works and the demands of the contractors, Au Viet Security Company supplies this service to supervise all the employees and ensure they follow site regulations and working disciplines. Our guards will coordinate with labor safety staff in checking and monitoring the compliance with such regulations and disciplines (protective helmets and clothes, puncture resistant boots, etc).
Inspecting and overseeing all the machines, equipment and tools brought to the site or used for temporary storage and re-distribution and completing the procedures for registeration thereof; guiding goods and material vehicles to come to and from the site.
Frequently patrolling and preventing any breach of the site regulations or any person from stealing or colluding with insiders to take assets out of the site.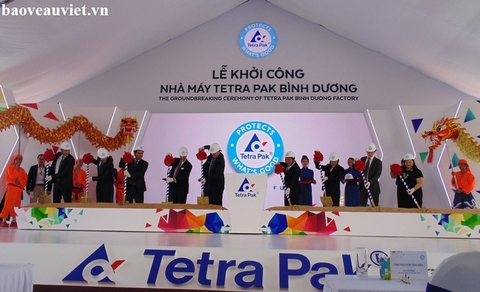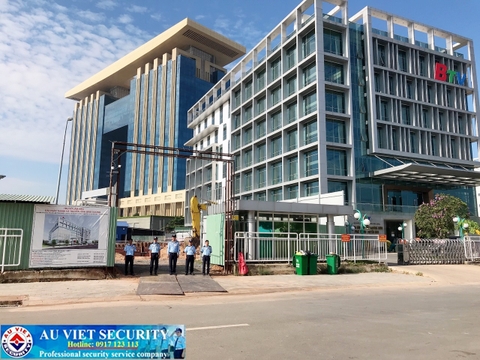 By using this service, you will be provided with good security environment to maintain safe construction and reach the proposed construction schedule.